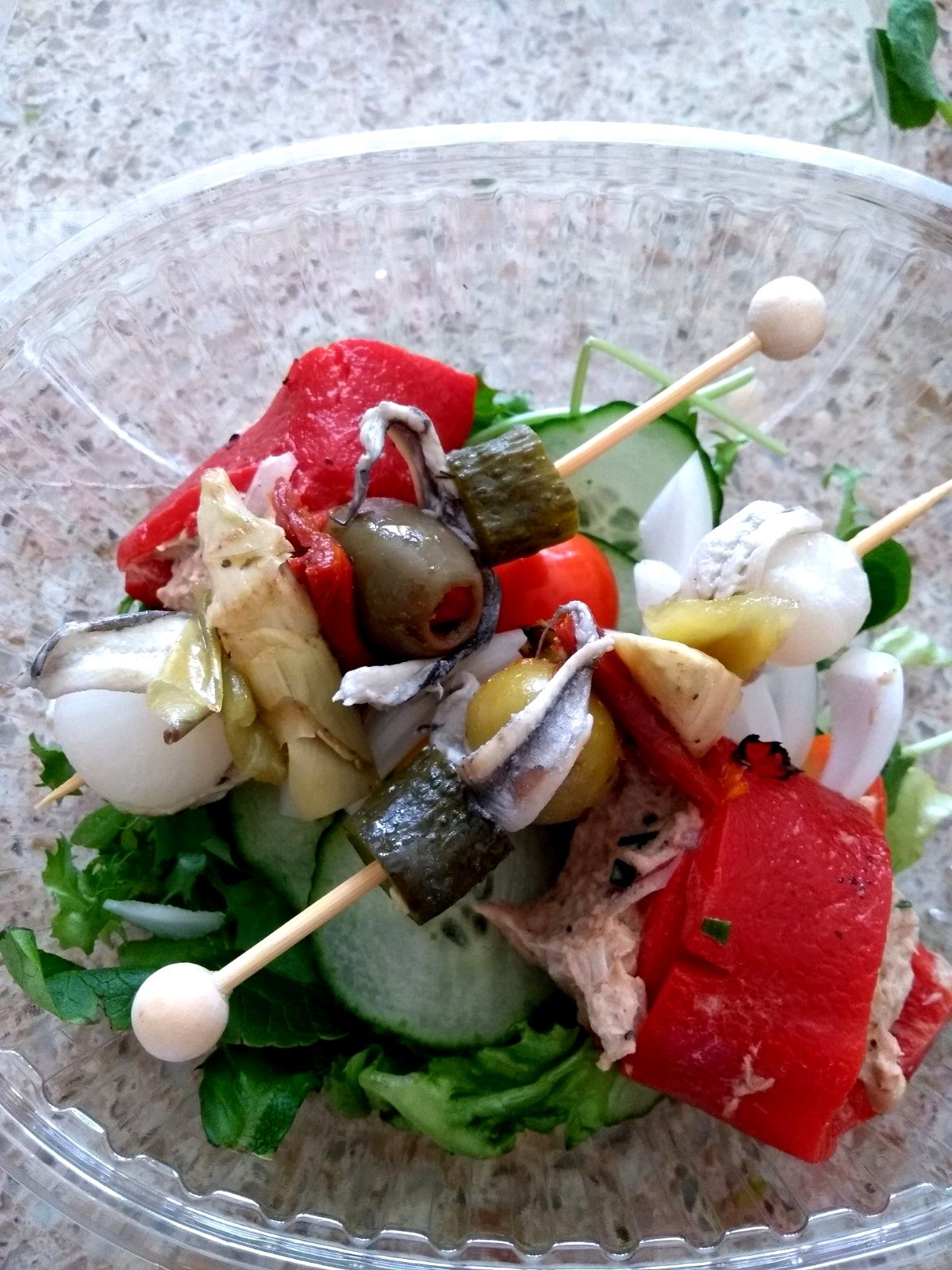 We will email you a week in advance with this month's set menu. You reply with your order, and then collect the meal from us the following Friday any time between 1730 and 1900. The meal is intended to be eaten on the Friday or Saturday evening.
The starter and main courses are always included, and you can choose whether to have dessert as well. Sometimes we offer a bottle of wine to complement the meal.
For two courses it is usually £15 to £17 per person, and an additional £3 - £4 for dessert.
There is no minimum order. We can't offer delivery as this has proved logistically too difficult (yes, we have tried!).
We try to make our menus varied, seasonal, but most importantly a really special treat for you.
Add your email to my mailing list.
OUR LAST POP-OUT MENU
To give you an idea of what we offer.
STARTER AND MAIN £16 per person
Feta and Watermelon Salad with Black Olives, Lime Pickled Red Onion, Cucumber and Mint
Lamb Shank Makhani with Apricots
Slow-cooked lamb shanks, black beans, kidney beans and aromatic spices, finished with a touch of butter and cream, and an apricot, coriander and lime salsa, complete with home-made naan bread
DESSERT £3.50 per person
White Chocolate Cheesecake with Mango and Passionfruit Topping, with cream
TO DRINK
Castaño Monastrell Ecológico 2019
£10.50 per 75cl bottle
An intensely fruity organic wine from Spain