While we cannot come to your home to cook at present, we are trying to do our bit by providing home-cooked meals to people in local towns and villages. We are cooking and delivering up to 200 main meals a week, as well as cakes, granola, soup and sausage rolls. Here are a few photos of our operation!
We try to provide a good mixture of food, with meat, fish and vegetarian dishes. Some are complete meals, and others require you to add carbs and vegetables yourself.
All dishes are home-made from scratch, and are made on the day before we deliver.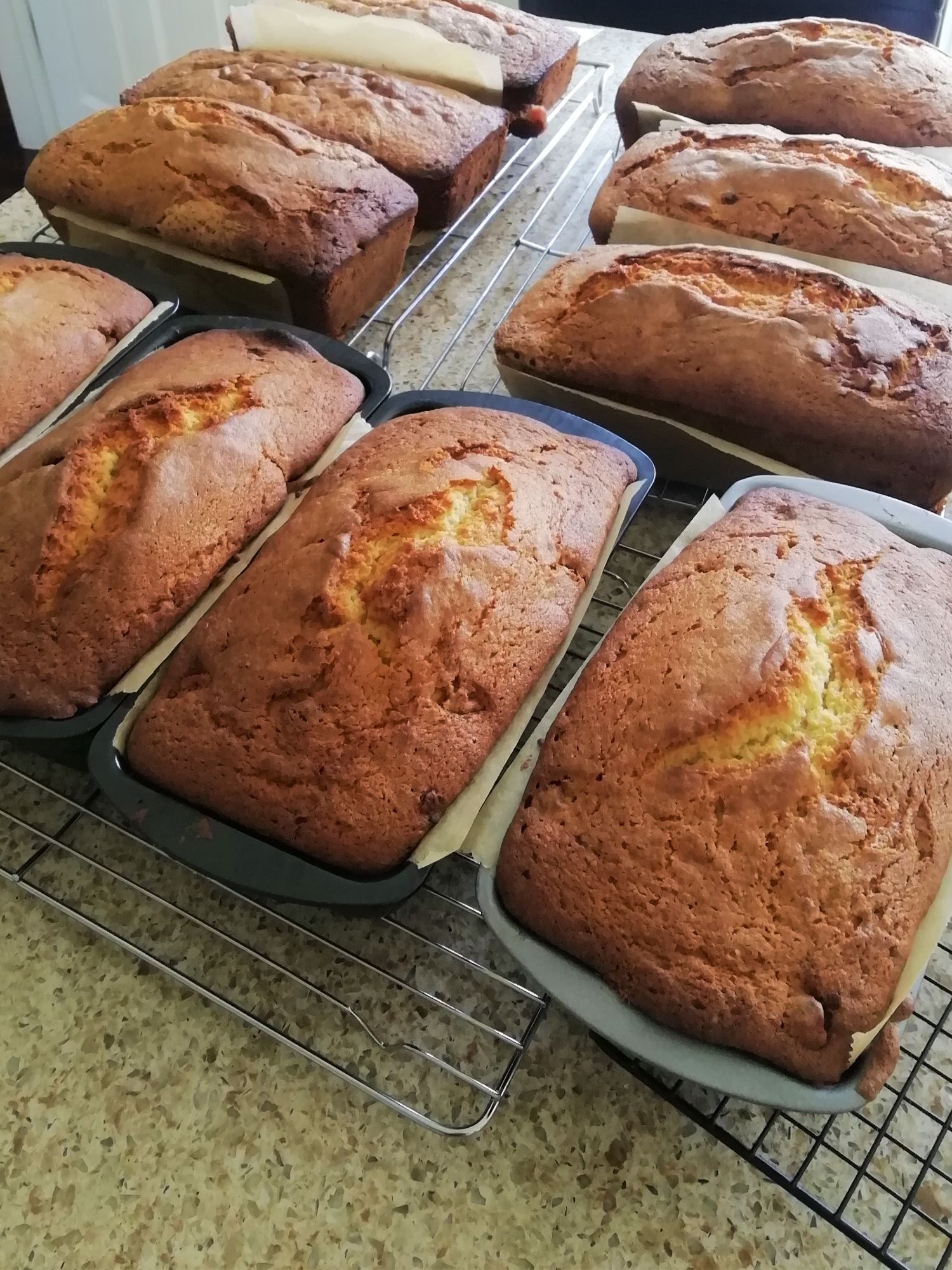 There is always at least one cake option, such as cherry cake (left), or millionaire shortbread.
Meanwhile, in our garden...
We have a beautiful clematis (right), and a wisteria that is flowering for the first time.
Our lovely customers have also spent a lot of time in their gardens during lockdown. Here are some photos they would like to share with you.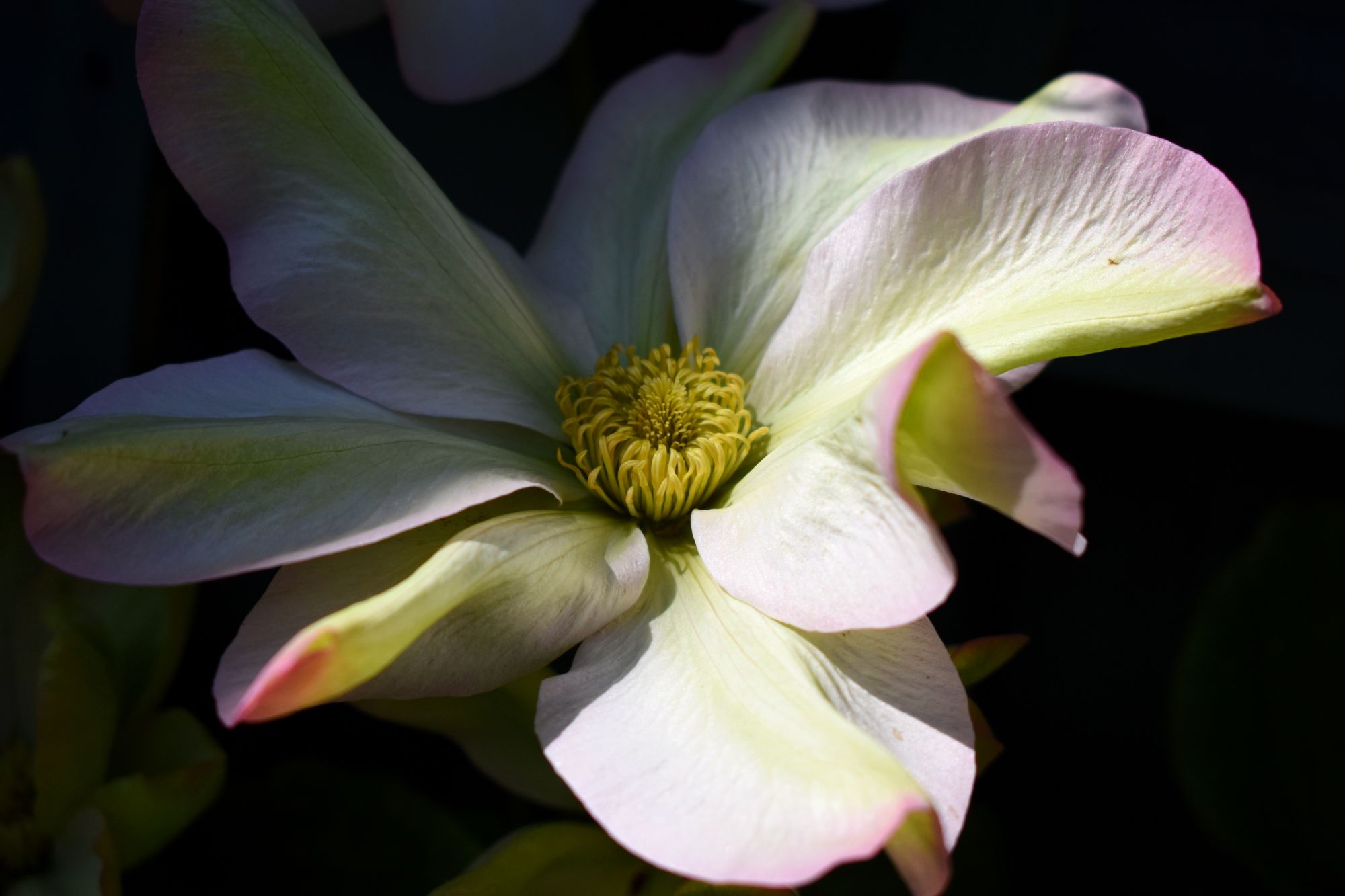 For Easter, Sandra made simnel cakes. Traditionally there are 11 balls, representing 11 apostles (12 minus Judas). However, at the time of making, 5 were self-isolating.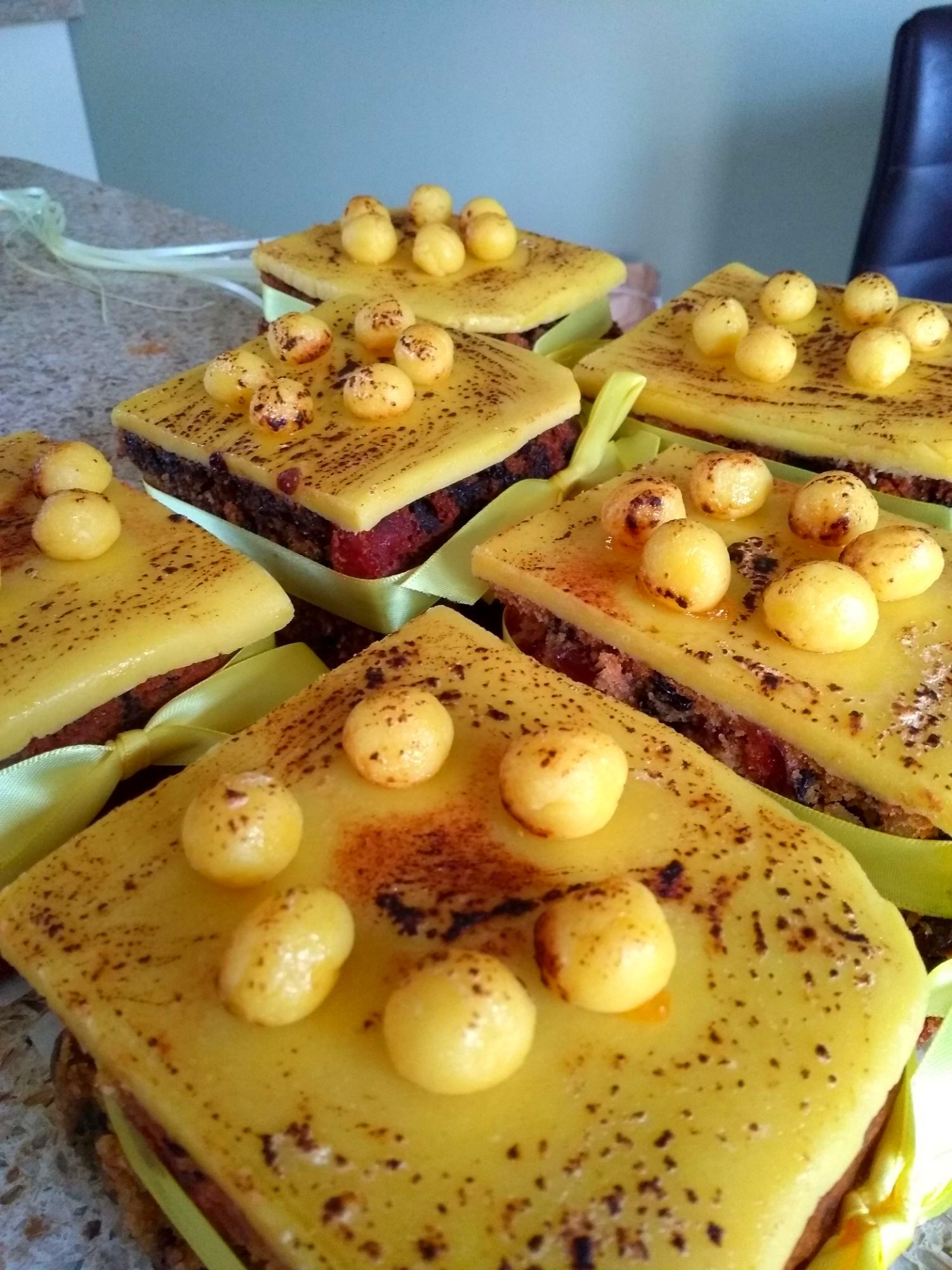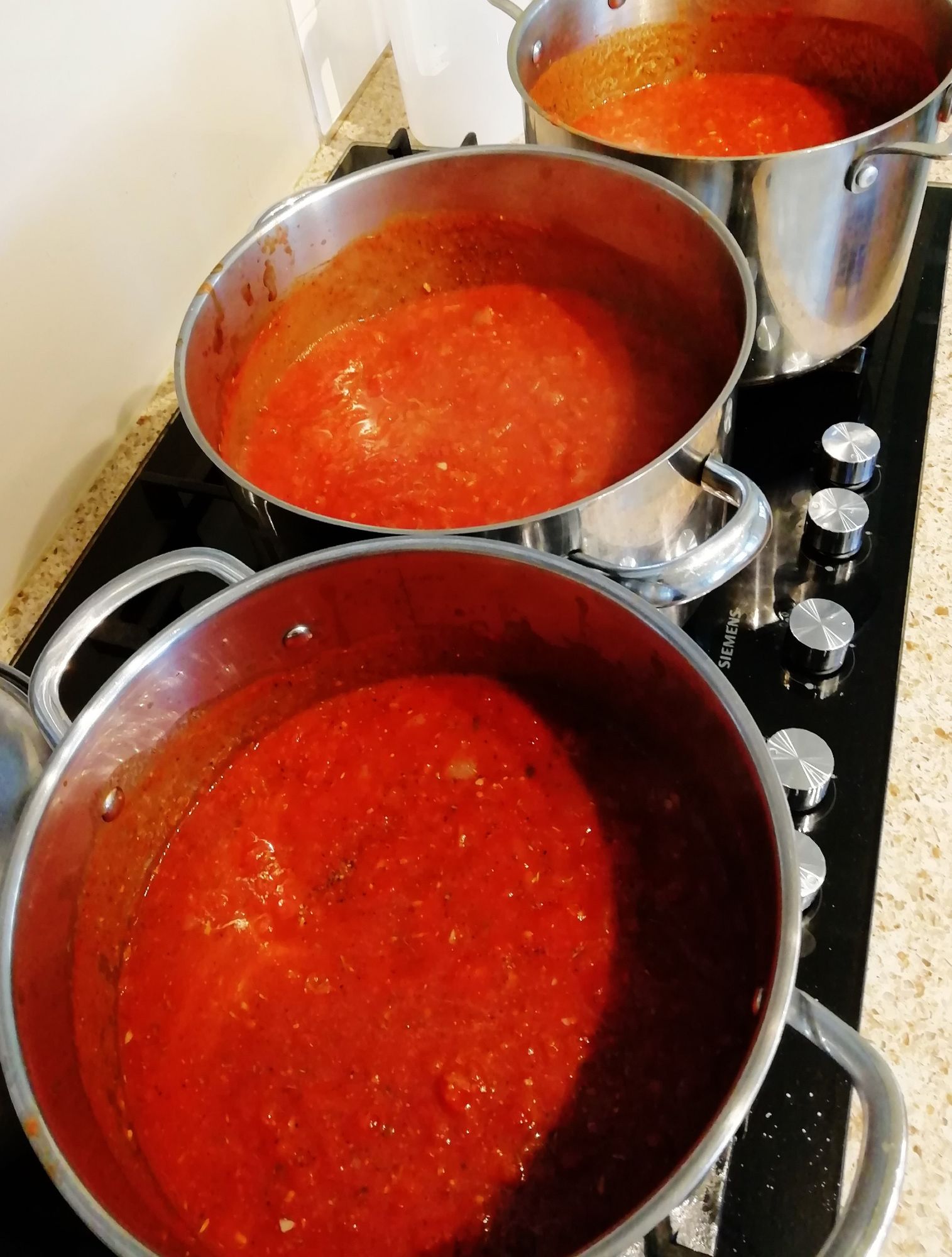 We need all the space in our "his and hers" kitchen to prepare the meals. Our dining room is now the Operations Centre. Luckily we have 5 fridges, and 3 freezers, on the premises.
Below left: not much space left in the refrigerated van.
Below right: there's plenty of washing to be done at the end of the day.