Coronavirus: 23/3/20 The situation is changing daily, but it doesn't look like I will be able to come into homes or other venues to cook or serve food for a good while. If you have a booking with me we will discuss rearrangements once things have settled. I cannot refund anyone their deposit because currently I have almost no income, and am self employed.
My partner Sandra and I have set up a home-cooked food delivery scheme in our local villages, just to help out. We are delivering around 200 meals weekly to people, mainly those who are elderly, vulnerable and/or self-isolating. This is keeping us busy! Here are a few photos.
We wish everyone the best over the next few months.
Wild In The Pantry offers private dinner party and other personal chef services. I am personal chef Frank Boddy, based in the village of Colne, near St Ives, Cambridgeshire, and covering Huntingdon, Peterborough, Bedford, Luton, Norwich, Cambridge, and further afield up to a 1 hour 15 min radius of my home.
Why did I call my business Wild In The Pantry? Because I believe that cooking should be fun, creative, dynamic, experimental and absorbing. Putting together ingredients in a way that nobody has ever done before is the most exciting thing you can do with your clothes on.
I believe in giving my customers personal service, making them happy, and always trying to exceed expectations. Most of my business is returning customers and recommendations.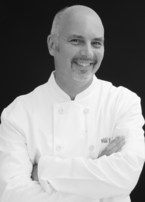 The photos of food on this website are taken by myself, of food I have cooked.
Oh yes, and before you ask, the name Wild In The Pantry is a play on the Bow Wow Wow song 'Go Wild In The Country' from 1981. That's frighteningly nearly 40 years ago.